Lodge of Brothers in Arms
Lodge of Brothers in Arms
Lodge No. 9540

Meeting at Freemasons' Hall, Crane Street, Salisbury
Meets on 1st Thursday in February, March April, May, September, November and December,
Also meets on 1st Tuesday in October
Installation at April meeting
Lance Andrews to be next Provincial Senior Grand Warden......
The Provincial Grand Master Philip Bullock has announced that W Bro Lance Andrews AFM a member of Lodge Of Brothers In Arms No.9540 is to be the next Provincial Senior Grand Warden.

Lance will be Invested at Provincial Grand Lodge in October.
Tony celebrates his 80th Birthday with a difference......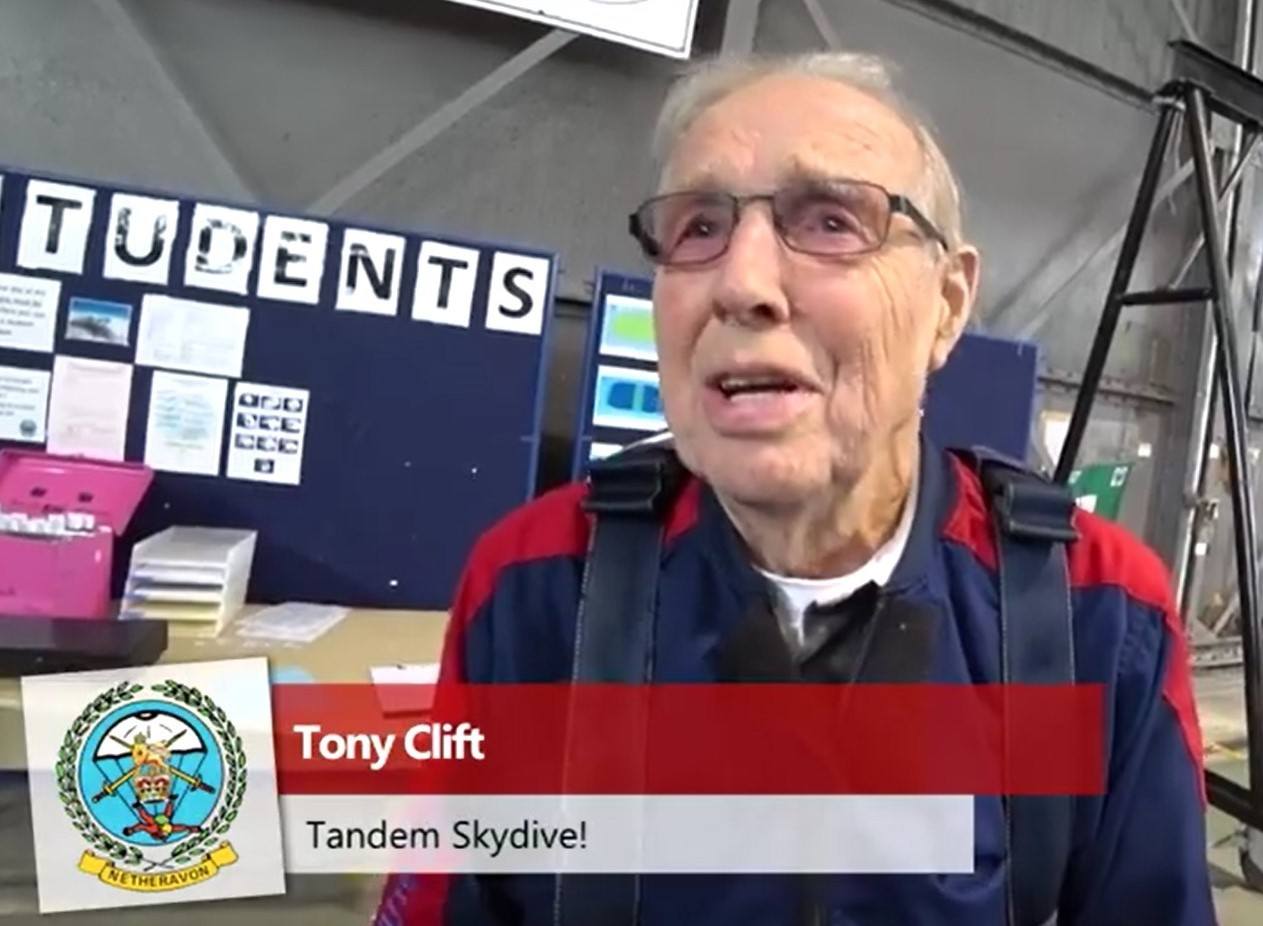 To mark the landmark of his 80th birthday Tony Clift of the Lodge of Brothers in Arms decided to it would be fun to do a Tandem Free Fall Parachute jump! Not only that but he would also raise funds for Naomi House Children's Hospice
As the date approached for his jump the weather gods decided to test his resolve by producing conditions that resulted in it being cancelled, not once but twice. But as the saying goes, third time lucky and on Sunday 26 July 'the stars were in alignment ' everything was favourable and the jump went ahead.
As you can see from the pictures it all went well and Tony really 'enjoyed' the experience.
He also raised just over a £1,000 for Naomi House Children's Hospice.
A massive well done to Tony and congratulations on a birthday with a difference.
words and picture supplied by Neil Gordon - Communication Officer of the Lodge
Congratulations......
On Thursday 1st November The Lodge of Brothers In Arms held a second degree ceremony 'with a difference'.
The evening saw two candidates being Passed to the degree of a Fellow Craft in a superbly organised meeting at Freemasons' Hall, Crane Street, Salisbury.
Congratulations go to all the team involved in the ceremony and especially to the candidates Andy Spiller and Paul Casey who have made the next step in their Masonic journey.
left to right SW Colin Froude, Paul Casey, WM Peter Martin, Andy Spiller, JW Neil Gordon
words and picture supplied by Neil Gordon - Communication Officer of the Lodge