Forget-Me-Not Lodge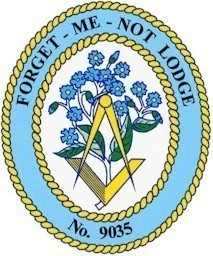 Lodge No. 9035
Meeting at The Masonic Hall, Station Approach, Ludgershall, Wiltshire.
The Lodge meets at 2.30pm on the first Saturday in February, March, June, October and November.

Installation meeting June when the Lodge Tyles at 2.00pm
Border and Forget Me Not join forces....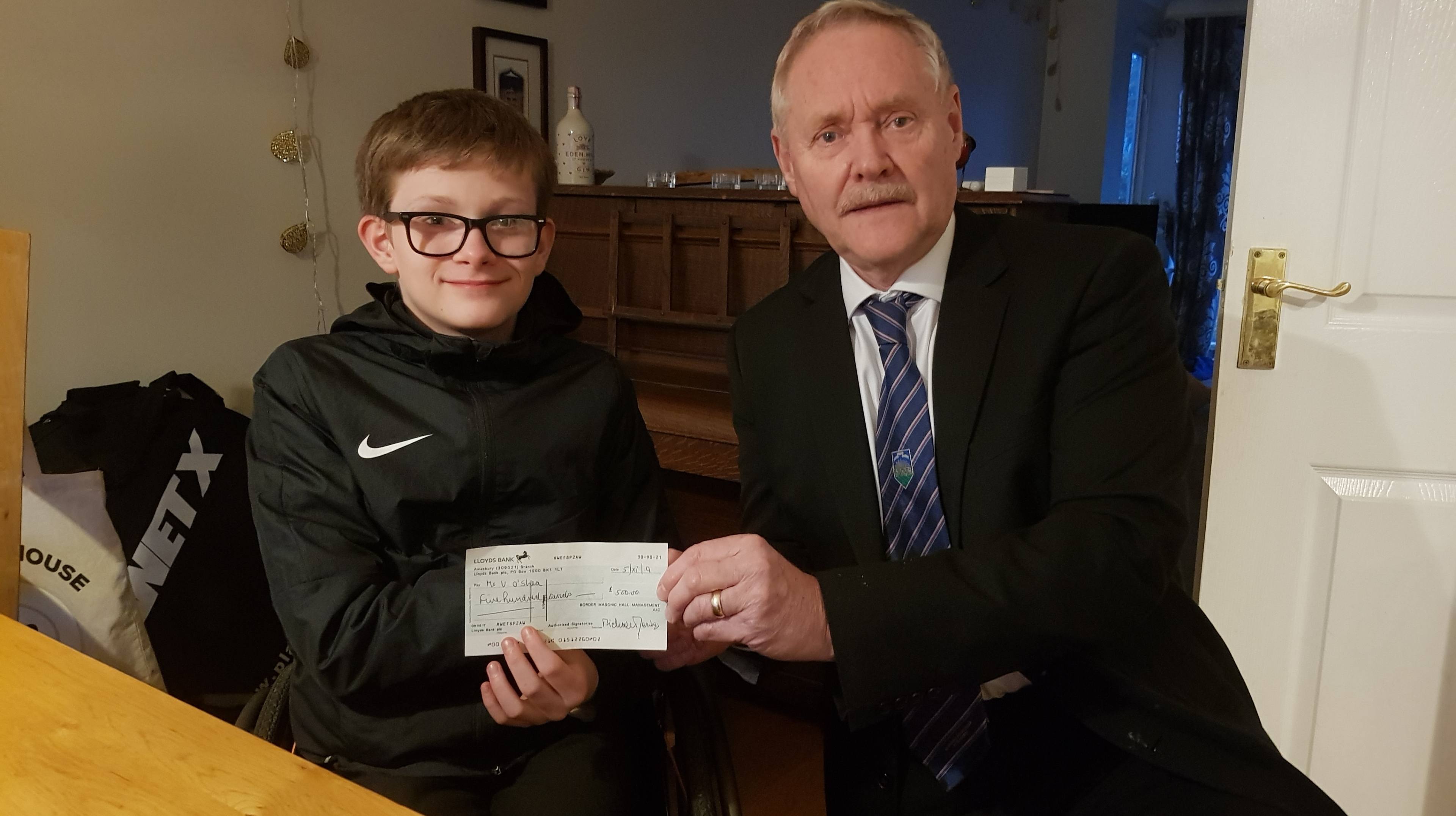 The Brethren of Border Lodge, and Forget Me Not Lodge each donated £500 to Lewis Lloyd as part of his fundraising efforts to buy a sports wheelchair.
Lewis is a member of the Southern area wheelchair basket ball team and plays at the highest standard. As a teenager he had outgrown his original chair and the new one cost upwards of £12K. 
He had personally embarked on a fundraising adventure, doing a 20K sponsored wheelchair push around Charlton Lakes in Andover. His efforts raised more than £4k towards his goal, and both Lodges thought this a more than deserving cause to support, not least because of the effort he was making to support himself.
Stephen Smith the Worshipful Master of Border Lodge No 3129 presented the cheques on behalf of both Lodges.
Wiltshire Air Ambulance receive £1,000
Forget Me Not Lodge No.9035 Bro Stuart Thurgood and his Wardens, Tony Davies and Martyn Dean presented a cheque for £1000 to Wiltshire Air Ambulance on behalf of Terry Curran (Master for 2018/2019)