Freemasonry is a society of men concerned with moral and spiritual values.
Freemasonry provides a structure to instil in its members a moral and ethical approach to life: its values are based on integrity, respect, friendship and charity.
Freemasonry brings people together irrespective of their race, religion, background or any other perceived differences that can divide us as a society.
Freemasonry also teaches concern for people, care for the less fortunate and help for those in need.
Freemasonry provides the common foundation for friendships between its members, many of which will last a lifetime.
At the same time members
are urged to regard the interests of the family as paramount.
Freemasons practice charity and care, not only for their own, but also for the community as a whole – both by charitable giving, and by voluntary efforts and works as individuals.
The Masonic Charitable Foundation (MCF) provides relief grants as well as donating to charitable projects and causes.
Are you keeping in touch with the members of your Lodge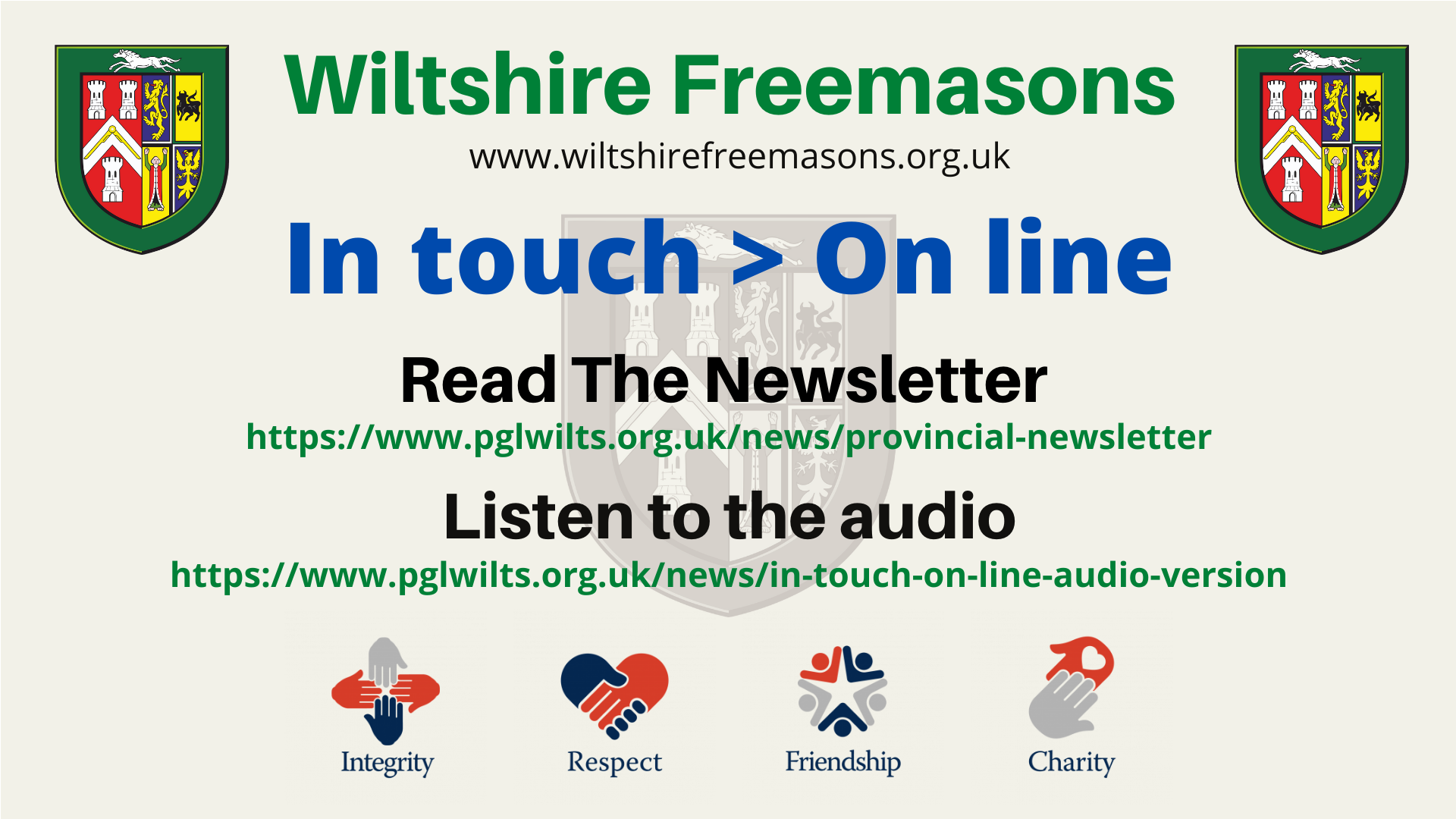 Freemasons launch the first annual report in its 300 year history.
Includes the new mission statement, which sits alongside the four key values of Integrity, Respect, Friendship, Charity.
To read the full report follow this link:
To read the Mission Statement follow this link:
https://www.pglwilts.org.uk/about-us/united-grand-lodge-of-england/ugle-mission-statement
Are you keeping in touch with the members of your Lodge 
Is your Lodge using Solomon 
We trust you're enjoying reading or listening to all the news  
"We are a small Province made up of ordinary people who together form an important and integral part of their local communities; we take time to share our Freemasonry with others - our family and friends; and most important of all - we enjoy our Freemasonry and have fun"
Philip Bullock
Provincial Grand Master
PROVINCIAL EVENTS CALENDAR